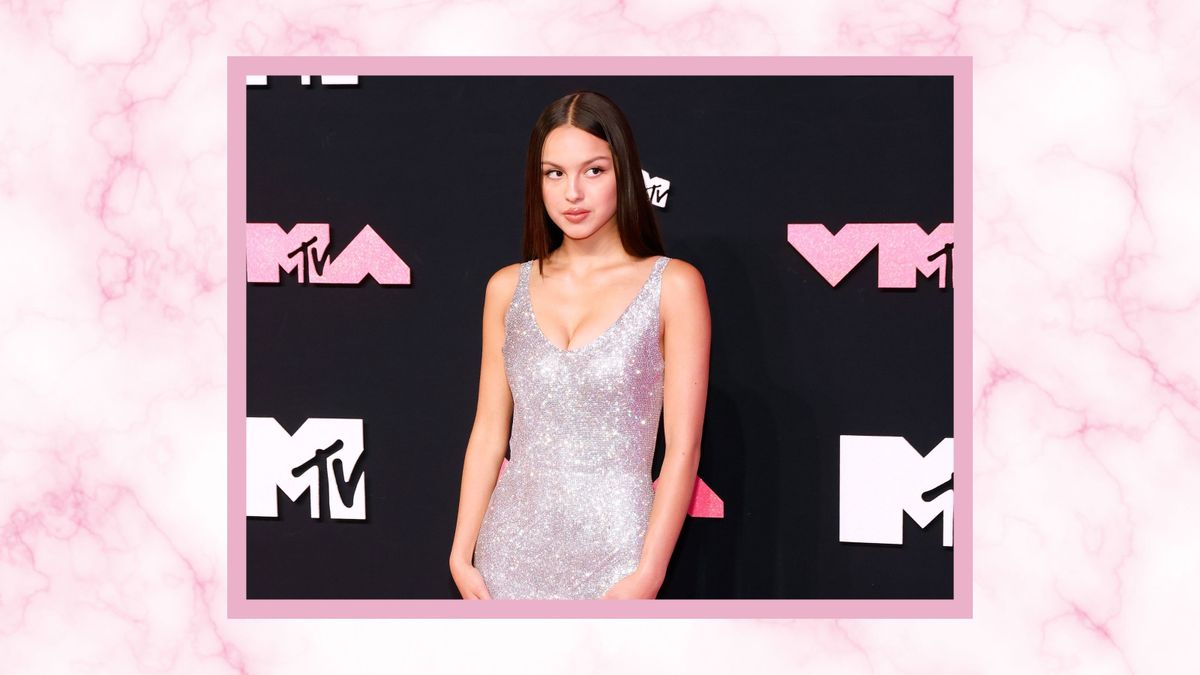 Olivia Rodrigo's kitchen features 2023's must-have trend
When scrolling through Instagram or TikTok, you might have come across Olivia Rodrigo. The pop star is known for her bright fashion — but what you might not know is that her kitchen is the total opposite.
After starring in Disney's High School Musical: The Musical: The Series, she quickly became an A-Lister thanks to songs like "Good 4 U" and "Drivers License," which featured on her debut album Sour. Her second album Guts is proving to be just as popular, showing that she isn't going anywhere anytime soon.
I'm a big fan of her music, but what really caught my eye when watching one of her TikToks was her quiet luxury kitchen. The style is the biggest design trend to come out of 2023, and it seriously suits her home. 
What experts say about the quiet luxury kitchen
Looking for a kitchen design idea that's sleek and stylish? Quiet luxury could be the way to go for you. The style is chic and classic with neutral tones, making it especially great for renters who might not have budget to constantly update their place.
"Olivia Rodrigo's kitchen is a beautiful and timeless example of the luxury look," explains Raf Michalowski, interior designer and founder of Meble Furniture. "The combination of soft whites and grays that are presented in this room are giving it a modern and elegant feel."
Raf Michalowski is an interior designer. He is also the founder of Meble Furniture, which is one of the largest leading furniture retailers within North America.
This is both demonstrated on the countertops, the cabinets, and even on the oven. "The Wolf oven and top-notch appliances transform the narrow space into a gourmet haven," says Moe Soloff, kitchen specialist at Fabuwood. "It's a prime example of how even compact kitchens can house the best culinary tools without feeling cramped."
Moe Soloff is a kitchen specialist at Fabuwood, one of the leading semi-custom cabinet manufacturers in the US.
Alongside the lighter cabinets and countertops, the hardwood flooring adds real contrast. "Don't be scared to use wood flooring in kitchens," says interior designer Erin Klawiter. "It's a timeless classic look and can be protected with a beautiful rug runner. Stick to medium brown tones and not trendy colors for the most bang for your buck in terms of longevity and style."
Erin Klawiter is a professional interior designer focused on budget-friendly design. She has over 400k TikTok followers, where she posts as @nifty.nest about design myths and small design tips. 
Olivia Rodrigo has also brought a classic style to the forefront — not so different to how she has brought pop-rock back to the music scene. "We've seen the resurgence of brass and gold tones in hardware for many years, so it is refreshing to see the silver hardware she's got going on," adds Klawiter. "Polished nickel, chrome or silver will always be a classic look."
If you want to bring the look into your home, focus on creating consistency. "A key element to achieving this look is the use of marble throughout the room, which adds texture and sophistication," says Michalowski. "You can incorporate this look into your own home by adding marble elements to the kitchen backsplash." 
Along with this, you could also use glass cabinet doors or clear storage if you can't change these, to display your glasses and dinnerware. "Glass door cabinets are more than just storage; they're a style statement," explains Soloff. "They allow for a display of kitchenware, adding an extra layer of personal touch."
Create your own quiet luxury kitchen with these buys
Want to bring the quiet luxury look into your own kitchen? Here's how you can do that on a budget. 
The prices below were correct at the time of publishing this article.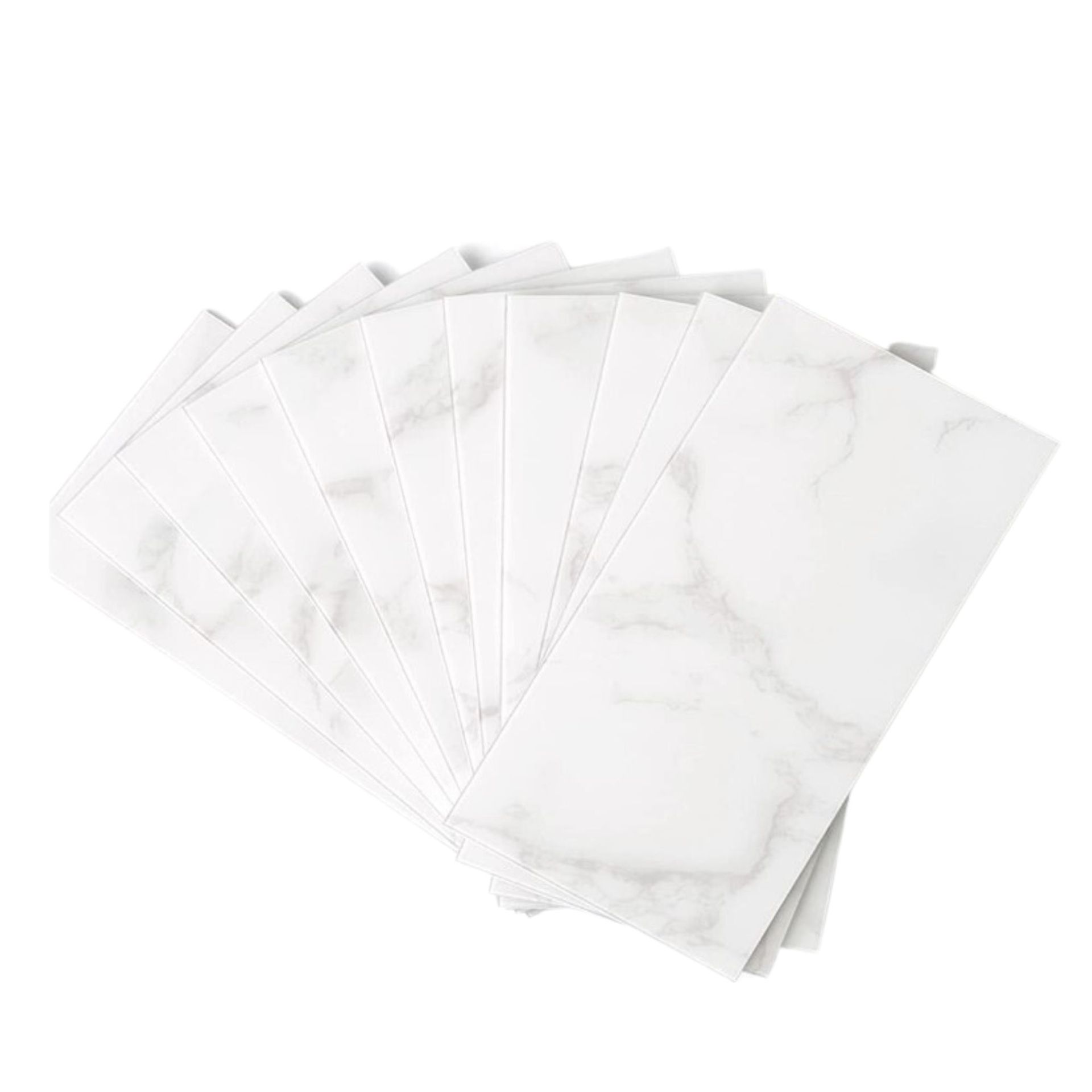 Easy to remove
1. BeNice Peel-and-Stick Backsplash
Price: $26.99 for 23
When renting, any decor that's peel-and-stick is your best friend. From peel-and-stick wallpaper to peel-and stick-tiles, there's so many ways you can use them. These marble-style tiles have all the glamor of normal ones, without the cost or the heavy renovation work.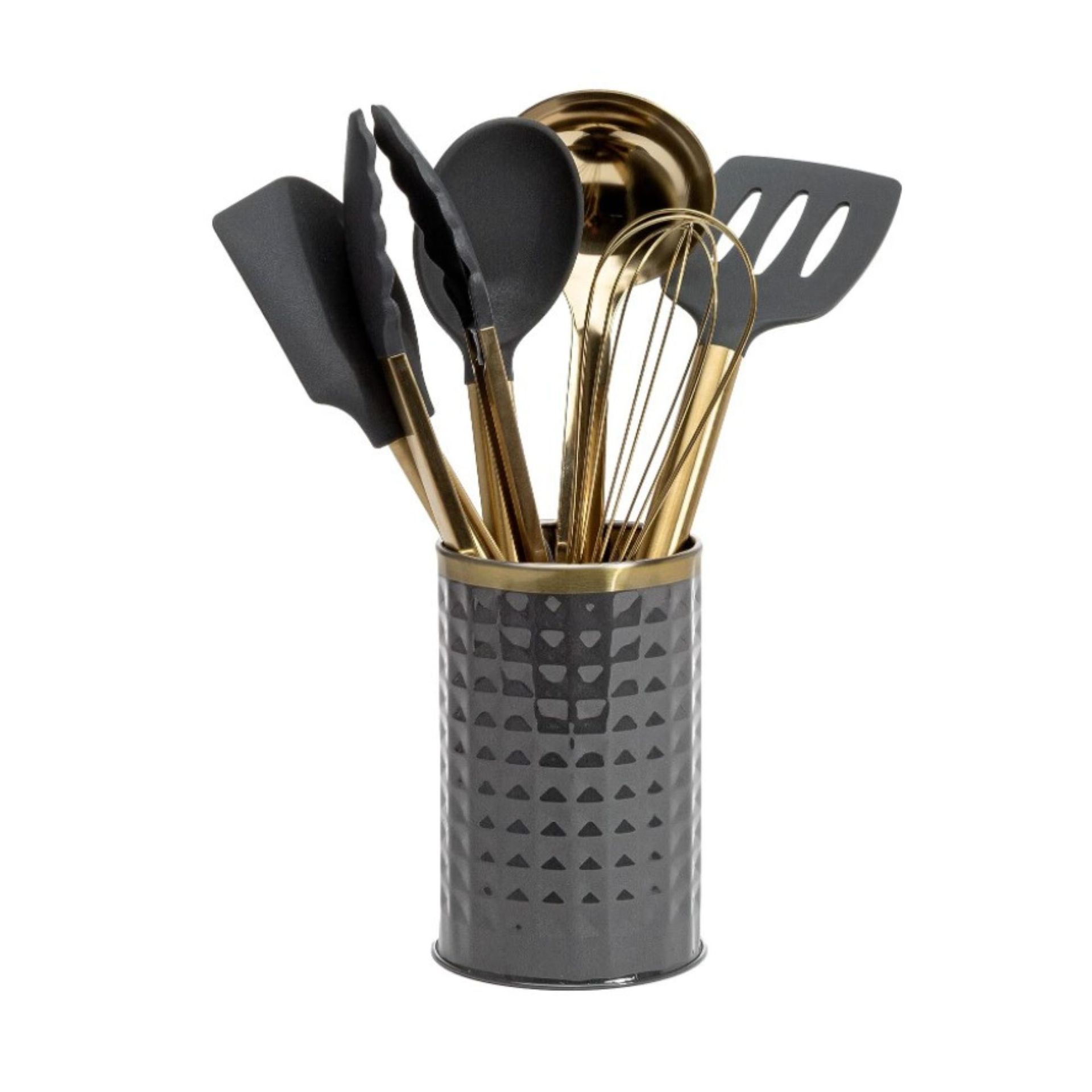 Luxe
2. Paris Hilton Kitchen Utensil Set
Price: $38.99 for seven pieces
There's no reason why your kitchen tools have to be boring. In fact, as well as making cooking even more fabulous, they can add extra style to your space. This set has everything you need, from spatulas to spoons, many made with silicone heads for easy stirring and scraping. In the words of the creator herself, "That's hot." 
As seen on social
3. Mecity Electric Gooseneck Kettle
Price: $69.99
This style of electric kettle has been everywhere this year, with celebs like Sarah Paulson using them in their kitchens. This one has a temperature control system and LCD display, so you can make sure your cup of tea or coffee is the right temperature for you — useful if you're making a special brew of coffee, for example.
---
From chic colors to metallic finishes, the quiet luxury style works really well in the kitchen. If you want to look at even more kitchens like Olivia Rodrigo's, these white kitchen ideas are also really stylish.