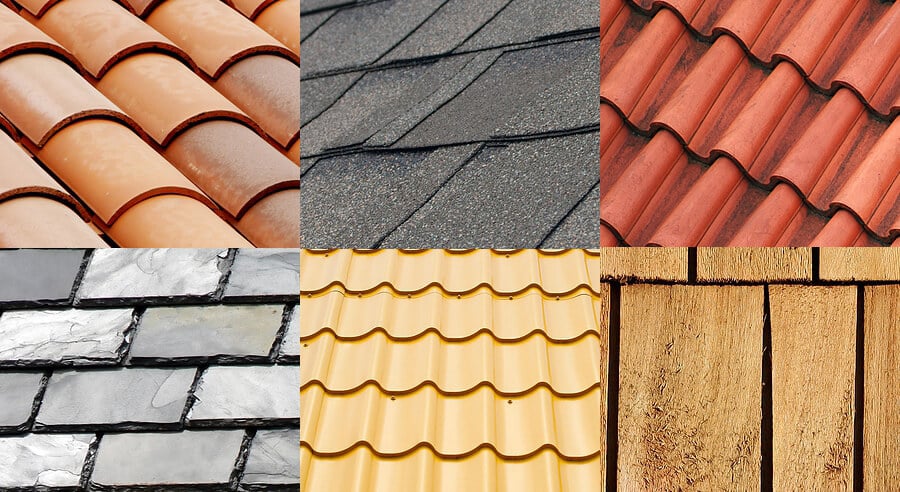 7 Types of Roofing Material Systems & Their Features
The roof of your home is rarely a center of attention until it stops doing its job of keeping you and your family dry, warm, and safe. More accurately known as a roofing system, they can be made of materials like clay, tar, rubber, wood, cement, metal, stone, composite materials, or asphalt.
While each of these materials has the ability to keep out water, they all come with various benefits and drawbacks. There are many factors that will influence your preference including your budget and where you live.
If after reading this blog you need even more information about your roof, click "visit website" to learn more. In this article, we present to you seven out of the different types of roofing systems to choose from:
Metal Roofing Systems
Now referred to as the Standing Seam Roofing, the modern metal roofing is a far cry from the corrugated roof that used to be installed on barns and sheds. With the use of special forming machines, standing seam metal roofing is created on-site in the form of long strips. It is called a standing seam because of the pattern in which the strips are joined. The seam is formed by the overlapping strips that are raised, thereby preventing water infiltration. Good knowledge of metalworking and roofing is required for the perfect installation of standing seam roofing.
Metal roofing is a good option for simple roof lines without many valleys. It is also reputed for its durability and fire resistance. While metal can dent easily, it is a cooler option in hot climates than other types of roofing.
Solar Tile Roofing Systems
This is another type of roofing system that is environmentally friendly. There are many products in the market that insinuate solar collection into real roofing materials. While the traditional stand-alone collection of solar panels is fixed to the top of an already installed roof, the solar tile roofing system is an integrated and sophisticated approach.
Some manufacturers of roofing products have now developed so much that one may not be able to differentiate between the solar tile roofing systems and their regular counterparts. However, it is important to note that extensive wiring is required when installing this type of roofing system.
Rubber Membrane Roofing Systems
The rubber membrane is a petroleum product made from ethylene propylene diene terpolymer (EDPM). This type of roofing system comes in various widths of sheets or rolls. The seams of the rubber membrane are waterproofed and the roofing system is usually installed by having the membrane glued directly onto a wood roof deck. The rubber membrane roofing system is a great option for low-pitched roofs or flats.
Slate Roofing Systems
Without any external influence, a natural stone can sometimes split into flat sheets to form what is known as a slate. The slate roofing system has been around for centuries especially in areas where the slate formation is a common occurrence. It has a visual appeal, thanks to the natural variations in thickness and color of each shingle. A slate roof can last up to a century.
Considering the heavy weight of slate, the structure on which it is to be installed must be specially engineered to support the extra weight. From the labor standpoint, the installation of the slate roofing system is much costlier than most of the others because it takes special skills and more time. In fact, it would only take a third of the cost of installing a slate roof to install the most expensive asphalt shingles.
Another thing to note is that slate can sometimes be fragile. So, it can be difficult to replace a single shingle that is broken.
Composite & Rubber Roofing Systems
Made from recycled materials such as used tires, composite and rubber roofing is one of the most environmentally friendly types of roofing systems. One of the good things about this type of roofing is that it can be remodeled to look like other roofing styles such as asphalt shingles and slate.
At first, you may be discouraged by the seemingly high price of composite roofing, but you should keep in mind that its lifespan is more than fifty years. Also, the cost of installation is relatively low. If you're looking to install a roofing system that is ecologically friendly, you may want to consider composite and rubber roofing as an option.
Asphalt Roof Shingles
Asphalt roof shingles are a type of roofing system that is basically a composite made of felt, fiberglass, mineral granules, and asphalt all pressed together. Asphalt roof shingles are typically manufactured in the form of rectangles with three tabs. What makes them popular is the fact that they come in a variety of colors and styles. Apart from the standard version of the asphalt shingles that have two layers, they are also other thicker ones available in a laminated variety.
Asphalt roof shingles are generally not costly mainly because the installation process is fairly easy. To install this roofing system, the installer places the shingles over a wood decking. The wood decking is made from sheets of plywood or plank that are closely spaced.
Another good thing about them is that they are durable. According to the Asphalt Roofing Manufacturers Association, you can expect them to last anywhere from 10 to 30 years, and do not require much maintenance.
Clay And Concrete Tile
This type of roofing style comes in various shapes, sizes, and colors, sometimes mimicking the flat shapes of wood and slate. In many European cities, it is common to find the rounded tiles which are the most traditional variation. The tile has a rounded portion and another portion for water collection.
Considering that clay tiles are fragile, they have to be installed carefully to prevent breakage and also be installed differently based on the style of the tiles. That is why the installation should be done by professional roofers who have the expertise to get the job done.
Make Sure You Choose the Roofing System that's Right for Your Home
The list of roofing materials is long, but they all have their unique features, benefits, and disadvantages. The cost of installing them ranges from moderate to exorbitant.
You will also have to factor in where you live to determine your roofing needs based on high winds, hail, extreme snow, amount of exposure to heat, fire in your area, etc. Above all, always seek the help of professional roofers for installation as they have the expertise to perfectly get the job done.