Hiring a Junk Removal Company for a Foreclosure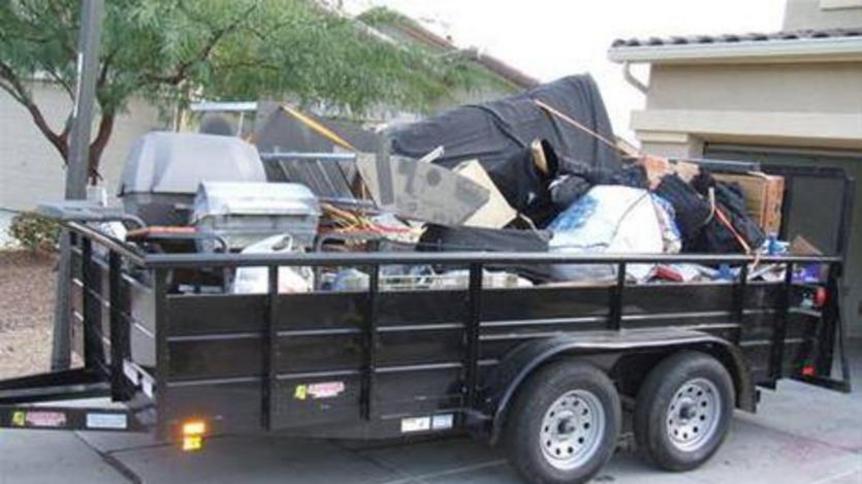 Foreclosures are an unfortunate reality in the real estate market. Homes are a huge investment and with long 30 year terms, there are homeowners that find themselves struggling to pay off their mortgage. When this happens, families are left to move on from a place they've called home for years and head into a new beginning.
Many times, these homeowners struggle to know what to do with all of their belongings since they usually are moving into a smaller location or out of state to live with family. Oftentimes, foreclosure agents have to deal with a house full of items belonging to the former owners. Oftentimes, these agents and banks are eager to process the home, clean it out and put it on the market or up for auction as soon as possible.
This is where junk removal companies come in handy. Many junk removal companies offer a highly specialized service called property clean outs. They come in and remove all items and will also partner with local cleaning service providers to ensure that the major cleaning is taken care of for the agents. This type of service really flourished during the housing crisis in 2008-2009 when so many people were losing their homes. It now has widespread availability.
So, what are the advantages to doing this?
We spoke to Leslie Gonzalez, the owner of La Mesa Junk Pros, that offers junk removal to help us understand the advantages of working with a junk removal company.
First off, they have the equipment and personnel to enable them to move both large and small objects. So, if there was furniture left behind, they could easily remove and haul it. The same goes for any broken appliances or other heavy items left behind that have to be removed.
In addition, they are professionals at what they do. This means that they will remove and haul away all items and not damage the property. They do this day in and day out, so they are aware of the best ways to dismantle heavy objects and the best way to get them through tight spaces too.
Another advantage to hiring a junk removal company for a property cleanout is that they already have an established system for sorting junk and other items. This means that items that can be salvaged or donated will be. Items that can be recycled will be . Items that need special disposal will be taken care of by professionals that know what they are doing. All of these things make the transition from foreclosure to on the market a smoother and faster process.
So, how do you choose which company to hire?
Well, your approach to hiring a junk removal company to clean out a foreclosed property should be the same as hiring any home professional.
It may be tempting to go for the company that quotes you the cheapest price. You can do this if you're willing to see how they work out. However, keep in mind that sometimes companies can charge less because they don't carry insurance or licensing or because they offer less pay to employees, therefore get less than optimal performance from their employees. Of course, this isn't always the case, but it's important to not base your entire decision on price.
Consider their reputation in the area. Do they have good reviews online? If not, do they come recommended by someone you know. Oftentimes, when a company gets good reviews or comes highly recommended, it shows that they are capable of not only doing a good job, but also offering great customer service to their clients. This is important to keep in mind if you anticipate using them on other property clean outs in the future.