Landscaping Projects to Prepare for Spring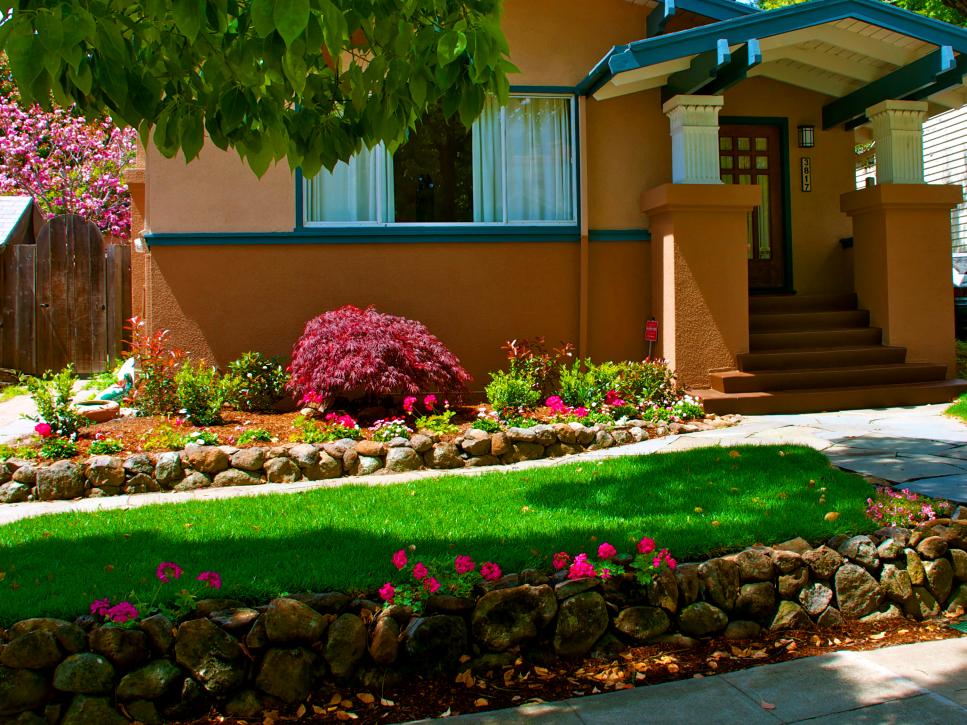 Spring is upon us! It's time for homeowners all over Oregon to take a look at their to do list for maintaining their yard.  Due to cold and rainy conditions, a lot of landscaping projects are delayed during the winter months. This means there is plenty to do to get your yard Spring and Summer ready.
For starters, the storms and winter weather surely have left debris in your yard. From fallen tree branches to piles of leaves, this is the time to give your yard a good clean up. If you're unable to do it yourself or if you opt to have a landscape professional come in, the goal is to get rid of these winter holdovers. A professional landscaping service will also make sure to inspect your fence, walkways and soil to alert you to any problems that may need to get taken care of.
While not traditionally thought of as a landscaping component, inspecting your rain gutters is a wise thing to do at this time. Chances are there are leaves and other debris that has accumulated in your gutters. This can cause your gutters to get clogged up and spill over on rainy days. In the long run this can have an impact on many aspects of your home. The malfunctioning gutters can over flow and cause damage to your roof and underlying structures. However, gutters can also overflow and cause a lot of water to pool around the foundation of your home and in your planting beds, wreaking havoc on your landscaping plans.
Pressure washing surfaces is also a good task to put on your list during this time. With heavy rain and moisture, you may find some of your stone paths, fences or other surfaces are soiled, or covered in moss. Taking time to pressure wash them can bring them back to life and clear off those surfaces.
If you have any outdoor structures such as a trellis, any fences or stone walls, this is the time to inspect them. Is your fence in need of mending in a couple of areas? Do you see some masonry stones are out of place? This is the time to fix them so your yard is ready for when you return to outdoor living. 
Trimming bushes and trees at this time, makes sense as well. It's difficult to keep up with a regular maintenance schedule during the winter months because of the extreme weather conditions in some parts of Oregon, but as things start to warm up, you want to make sure you trim any bushes and trees that will bloom in just a few months. This is a time to spot any weak branches on trees or to check on how shrubs and other plants are maturing into your landscape design.
Around this time, you want to make sure you are getting those bulbs into the ground. Of course, you want to make sure that any danger of frost is behind you before you do this. If you want to be rewarded with beautiful blooms in the summer, making sure you get your bulbs ready and planted is key.
Lawn care is key at this time of year. It's when you are bringing a dormant lawn back to life so that it pays off throughout the spring and summer months. We talked to some experts who do landscaping in Albany Oregon and they recommend starting with a combination of fertilizer and a pre-emergent agent. This helps to feed your grass while simultaneously preventing crabgrass to take root.  And while many people are eager to fill in brown patches with seed at this point, they recommend holding off on this until you are no longer applying the crabgrass inhibitor. The seeds won't take route if you're spraying this.
Lately, it's a good idea to bring out the outdoor furniture and give it a good cleaning. As the days get warmer, you'll be ready for sitting out back and taking in the splendor of your backyard.